wander around Lisbon with 
Roxanne
Discover Roxanne's guide to Lisbon's favourite districts. English teacher but above all a great traveller. From Hawaii to Thailand through Seville, Roxanne has traveled the globe
Aside from being an adorable human being, Roxanne is a true expert on destinations. 
Follow her on her travels through the streets of one of Portugal's most beautiful cities, but also on instagram.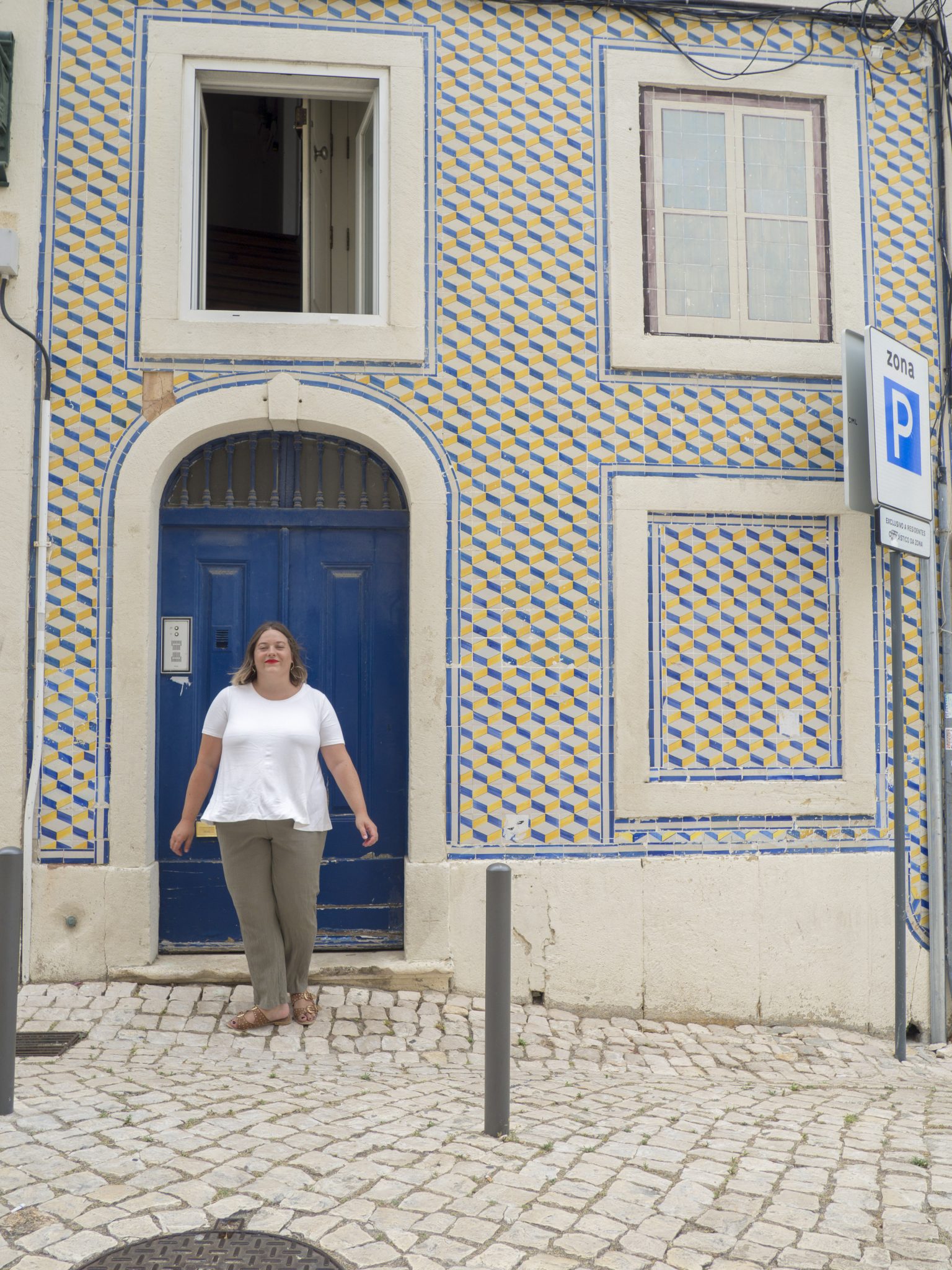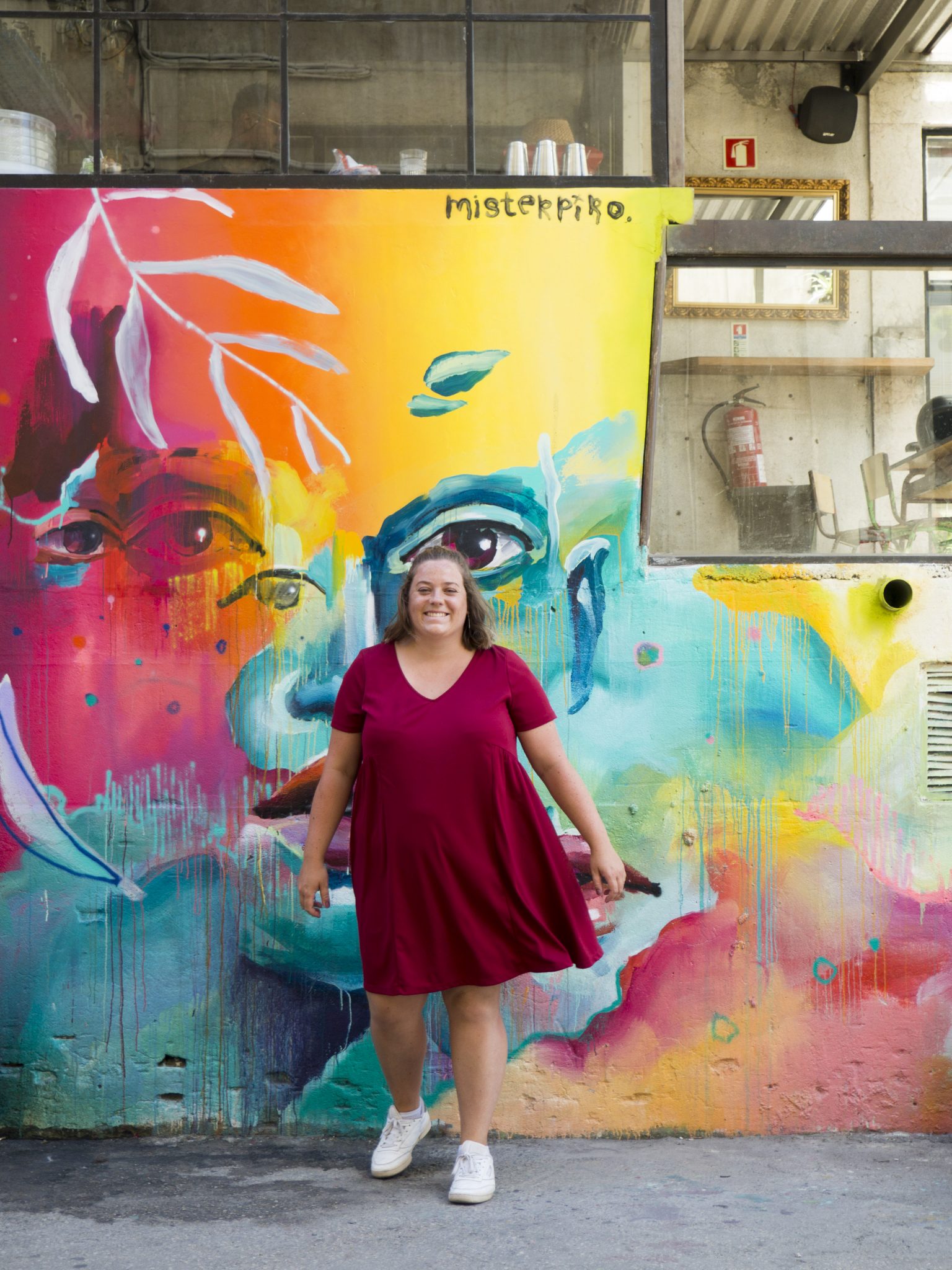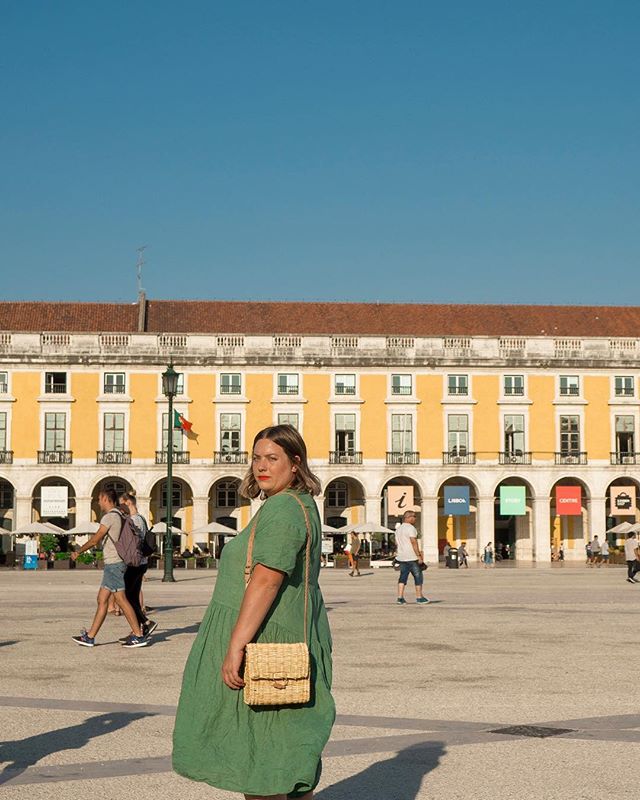 My District Guide to Lisbon
The city is divided into many districts, but for you alone, here is a presentation of my six favourite districts: Alfama, Bairro Alto, Cais de Sodré, Baixa et Chiado & Sao Bento.
Alfama
Oh Alfama!
The beautiful and oldest of the districts of Lisbon. Originally it was not even inside the city walls and had a rough reputation, now this is Lisbon's answer to Paris' Montmartre. It is as if it is a village within a city, with winding cobblestone streets, tiled buildings, terracotta rooftops and dozens of restaurants you can listen to the soul of portuguese music, Fado. Wander around and discover the adorable squares, churches, famous miradouros and the castle.
My favourite places to visit were:
The imposing Castelo de São Jorge. Technically in the castelo district, it is right above the Alfama area so be prepared to walk up some hills. Here you can see almost all of the city especially the Baixa, Bairro Alto and Chiado districts. It also provides a fascinating insight into the the fortification and history of the city of Lisbon
Miradouro das Portas do Sol for stunning sunset views and a chance to see the famous Tram 28 in action.

Miradouro de Santa Luzia to relax under the pergola whilst enjoying views of Lisbon and the Tagus River

Sé de Lisbon, The cathedral of Lisbon dates back as far as the 12th century and is built upon the ruins of a former mosque. It offers a unique insight into the mixed history of Lisbon and is now one of the most iconic religious symbols of the city. If you looks closely at the facade of the cathedral you will notice that some of the stones are different shades, this is due to the cathedral being rebuilt several times due to the earthquakes that plague the city.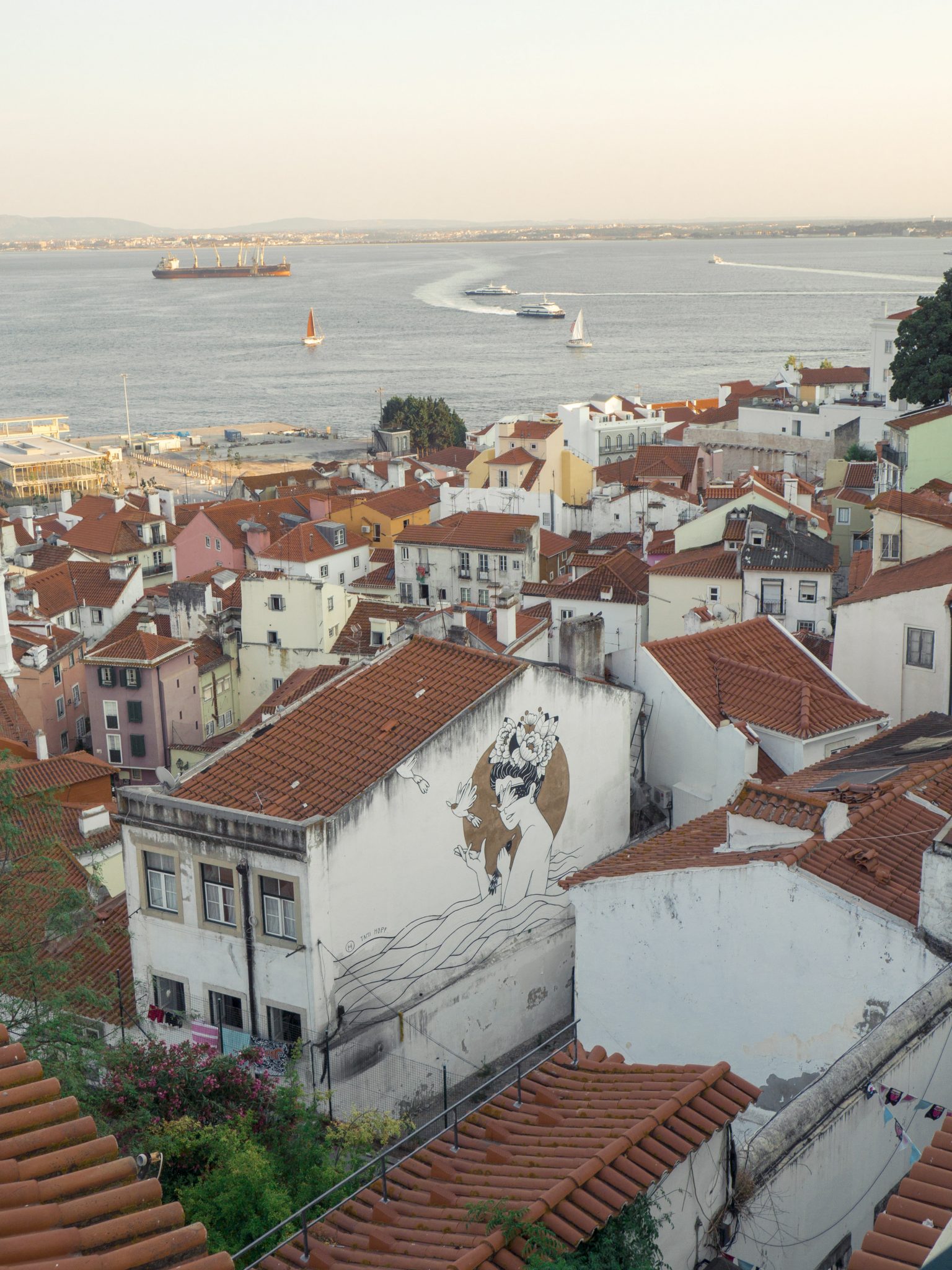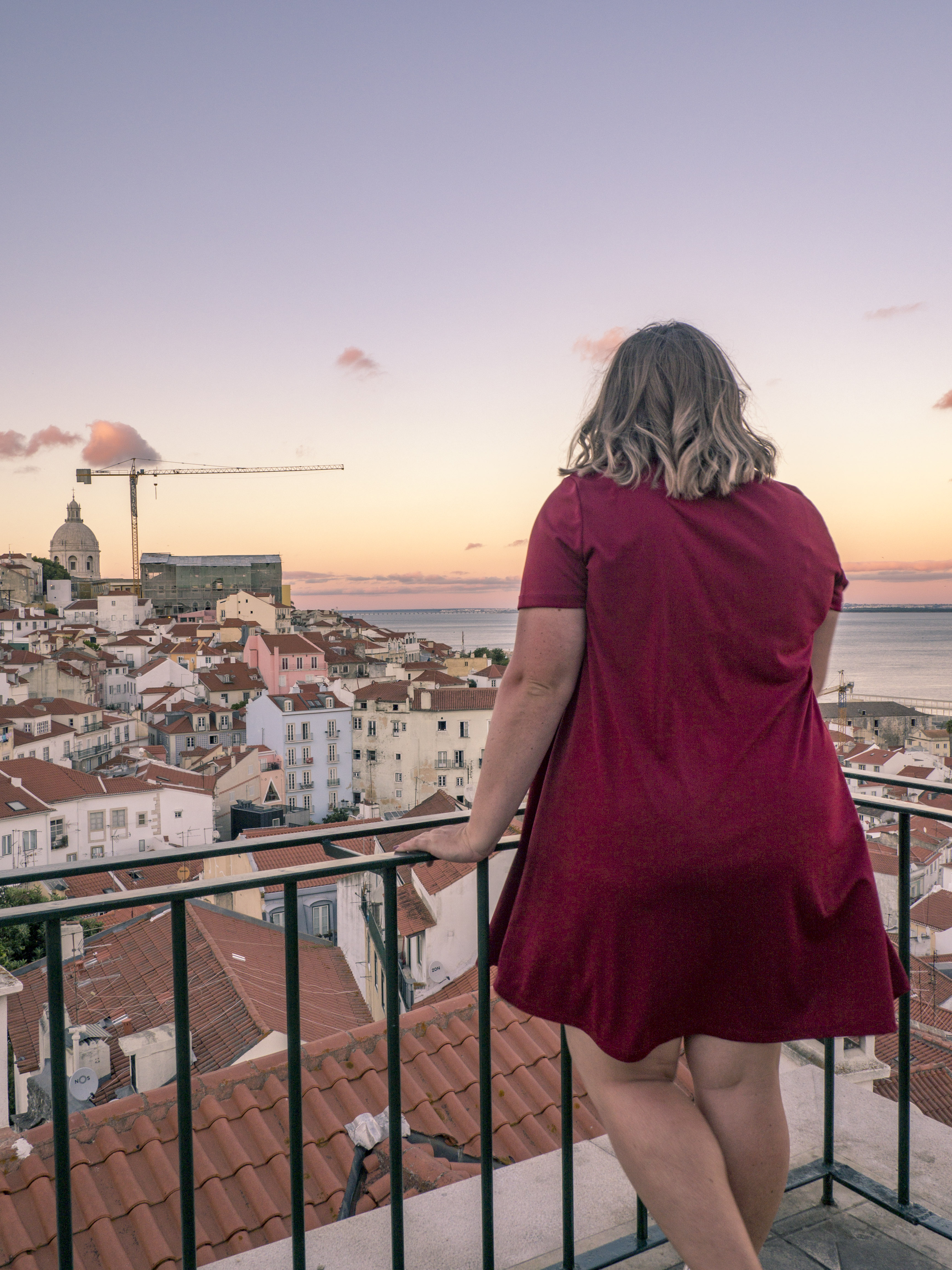 Bairro Alto
If you are looking for a night out on the town then Bairro Alto is the perfect district in Lisbon to visit. By day it is a tourists delight, with pastel coloured building, elevators and scrumptious cafes. By night it transforms into a lively area full of bars and clubs with happy hour galor, live music and plenty of places to get your salsa on. Being more a day person I prefered exploring this part of Lisbon when the sun was still shining. However, a word of warning… it is hilly!
My favourite places to visit:
Elevador da Bica: one of the couple of funiculars throughout the city that were built to help the residents of Lisbon navigate the many hills. Today the funiculars are more of a tourist attraction than anything, they are an excellent way to rest your tired legs though.

Miradouro de São Pedro de Alcântara: if you want views of Lisbon that include the castle this is the perfect spot. When I visited during August the viewpoint was partly closed off and under construction, the views were still 10/10.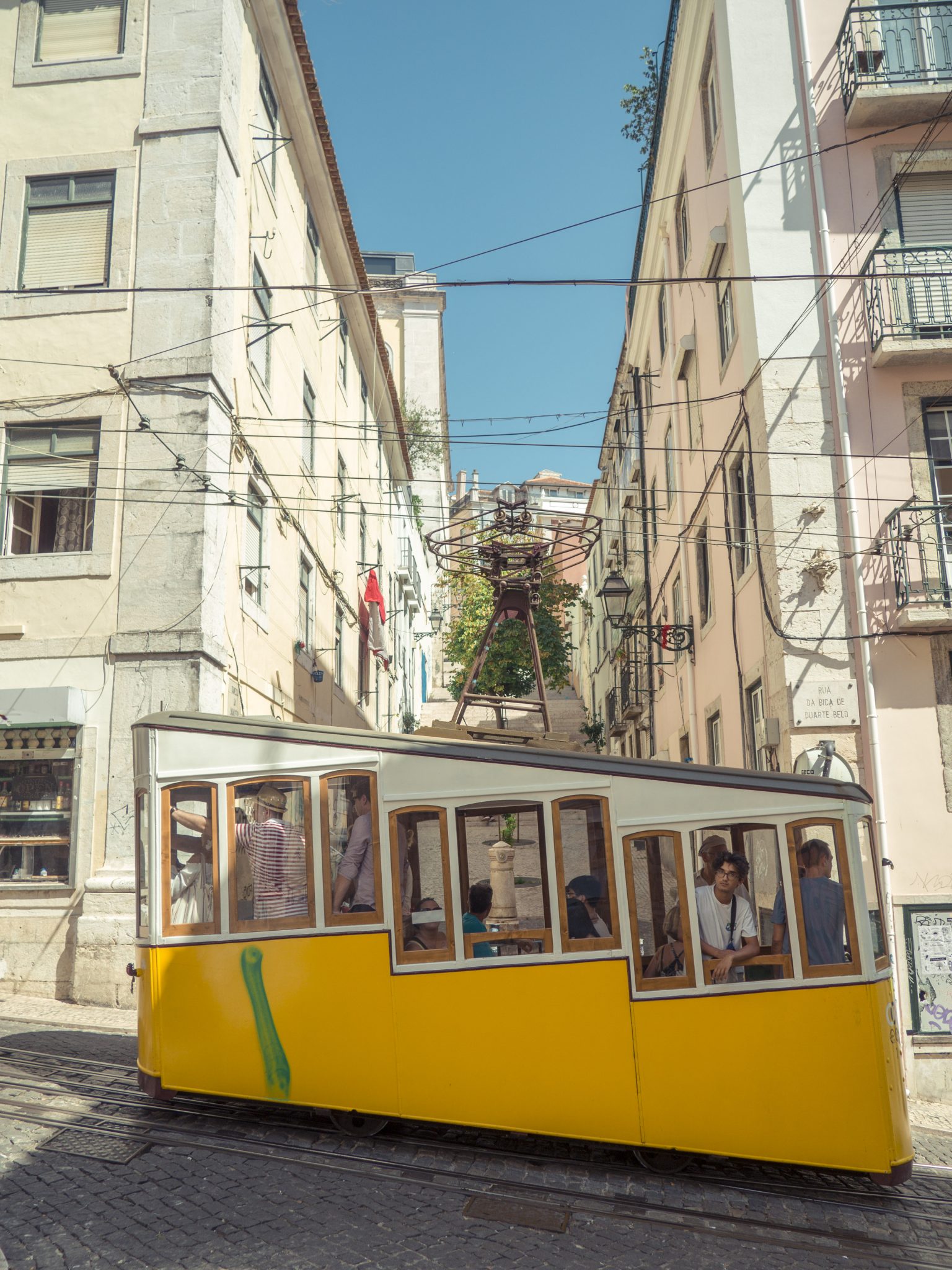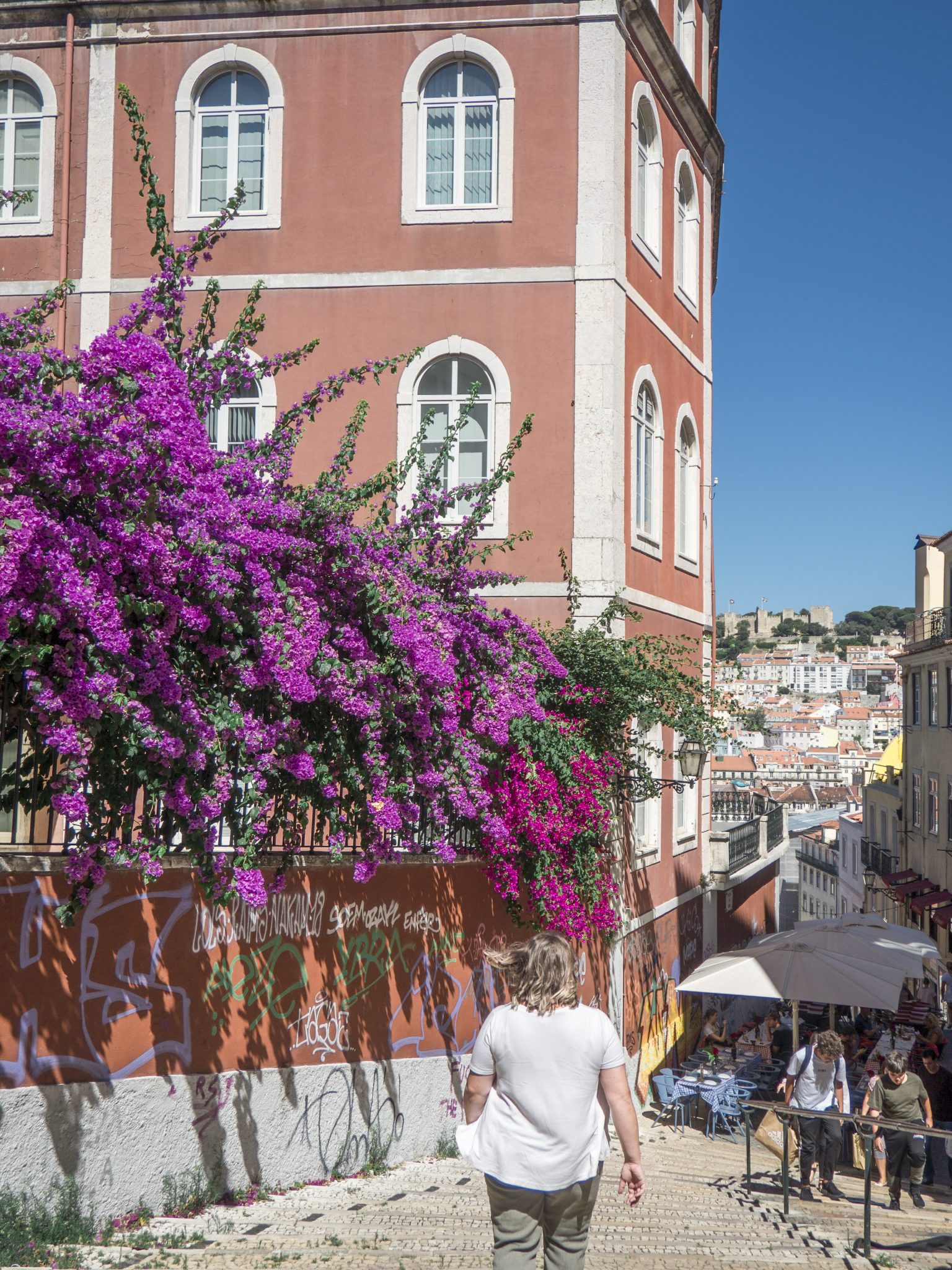 Cais de Sodré
This riverside district of Lisbon has been completely transformed over the past several years. Previously the district was a seedy and dangerous area, now it is popular amongst tourists and locals alike for its fashionable shops, bars, cafes and rejuvenated waterfront.
Favorites places :
Time Out Market : 

created in 2014, the space is opposite Cais do Sodre train station it hosts several different restaurants, bars and shops.Fabrica Coffee Roaster: if you love specialty roasted coffee then this is the place to visit. I opted for one of their iced lattes because Lisbon during the summer is HOT! I also had a slice of their banana bread which reminded me of Australia (basically every cafe in Australia has banana bread)

Cafe Janis: one of my favourite cafes I visited during my time in Lisbon. The cold brew iced latte is what my dreams are made off, I also got the Savory croissant with Parma ham, homemade green pesto & grilled seeds. The serve French/Mediterranean food and drinks all day long.

Comoba: opposite the entrance to the Elevador da Bica this veggie/vegan haven was one of my best discoveries in Lisbon. I love the interior design of the cafe which featured pale pinks, plants and industrial elements. I loved the veggie ceviche and the cold chia porridge. Upon further research about the cafe I discovered that all the produce they use is organically sourced including the seafood, which I think is fantastic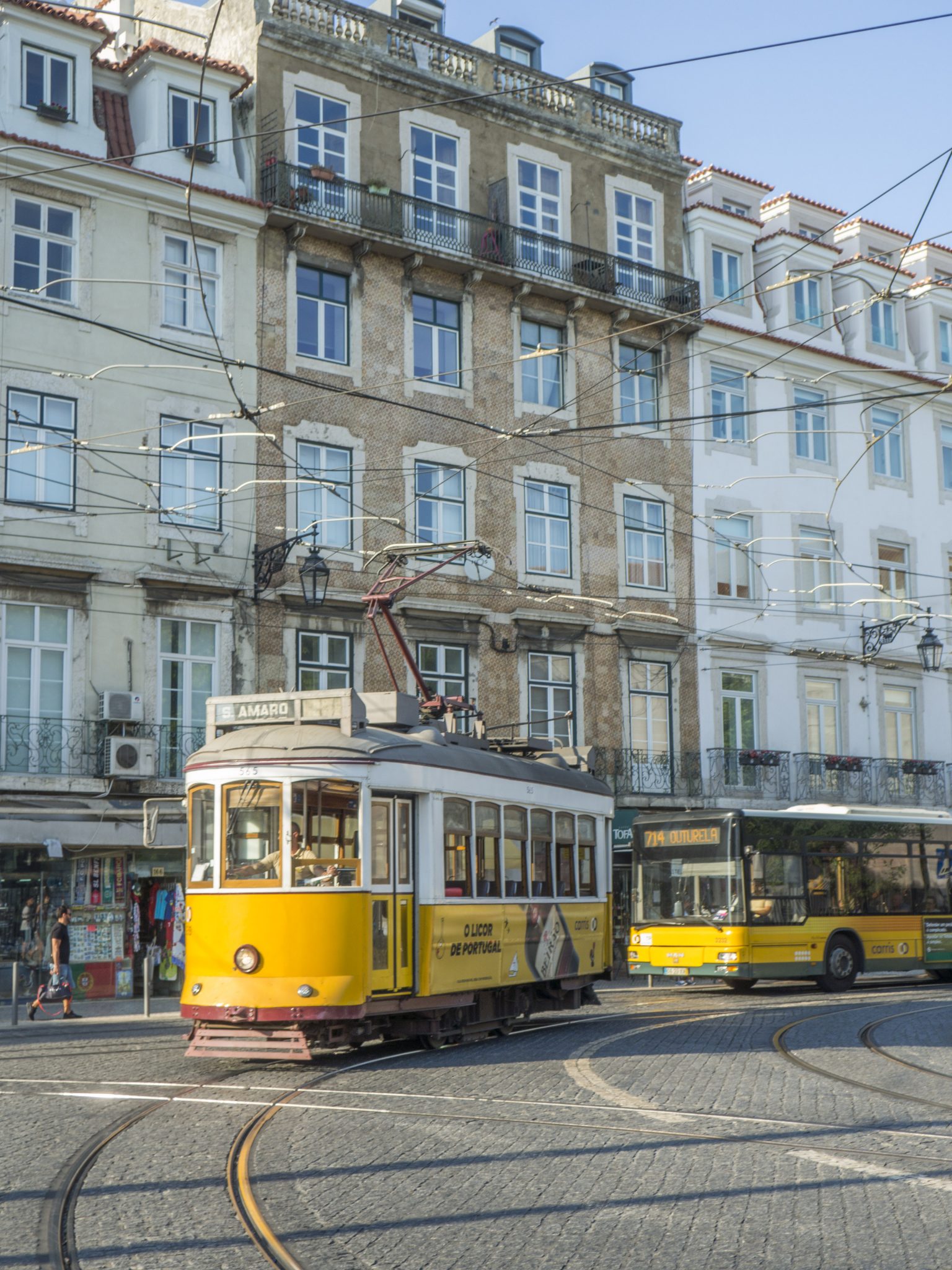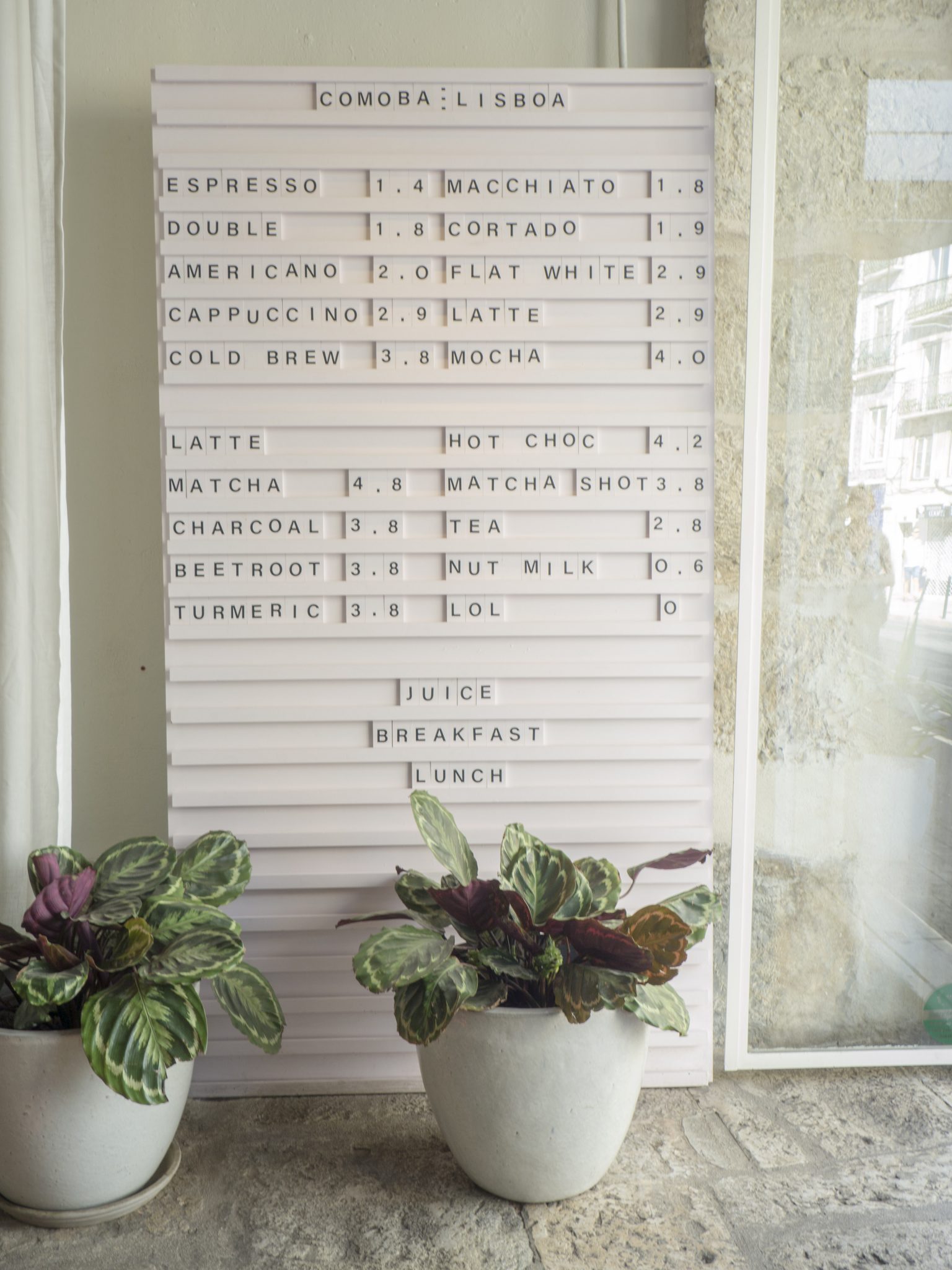 BAIXA et CHiado
These two districts are right next to each other. They both have a very cosmopolitan feel to them. With boulevards, praças (plazas) and enough shops for you to shop til you drop they are perfect spots to experience the hustle and bustle of city life.
Favorite places to visit :
Convento do Carmo: the former medieval convent was ruined during the 1755 earthquake that struck the city of Lisbon. I found it a wonderful place to escape the hustle and bustle of the city and find some peace and quiet.

A Vida Portuguesa: if you are looking for a place that showcases amazing portuguese products then I suggest checking out A Vida Portuguesa.

Manteigaria – Fábrica de Pastéis de Nata: if you are looking for a place to try portuguese tarts other than the Pastéis de Belém then this is one of the best places in Lisbon to try them.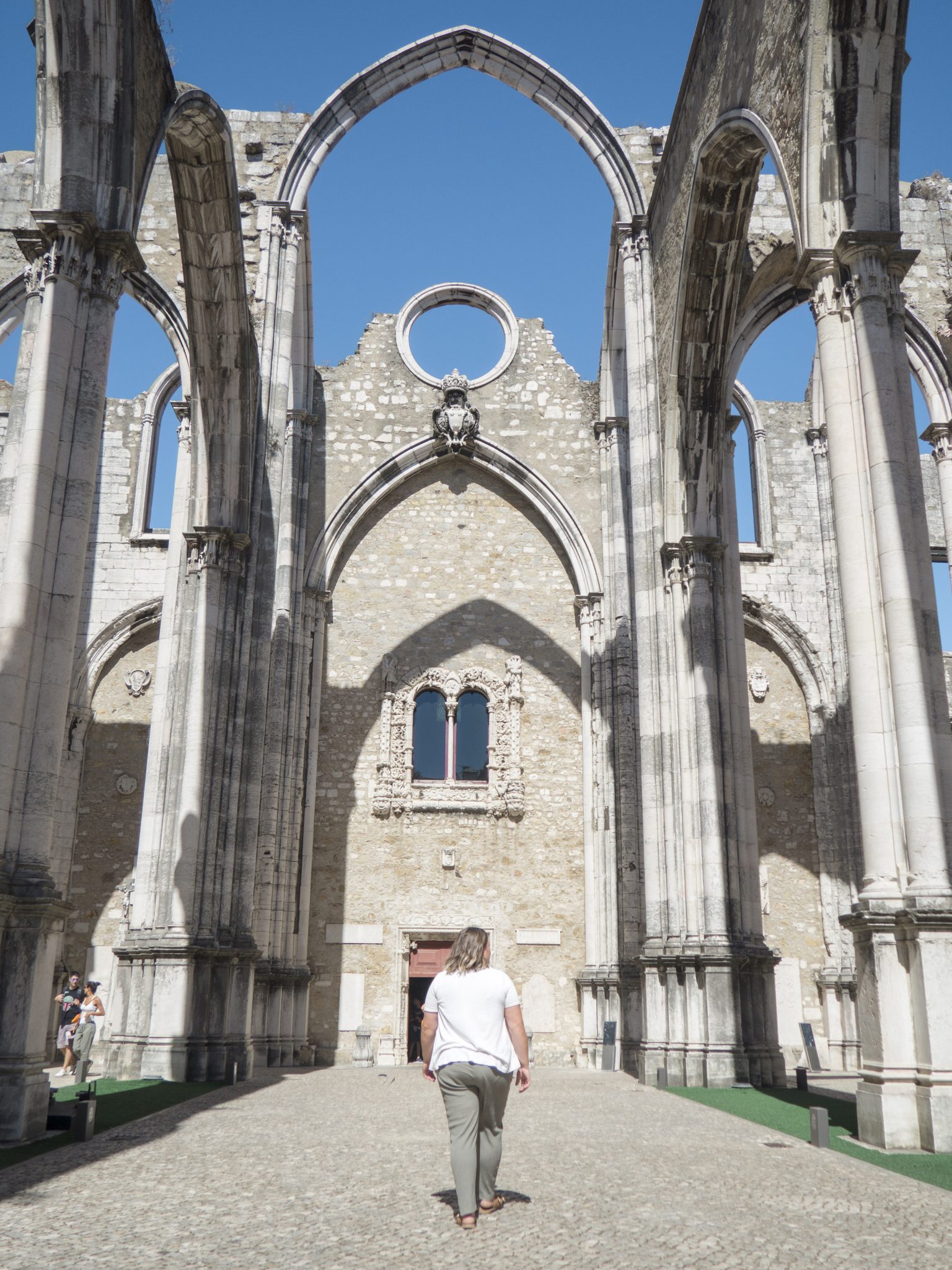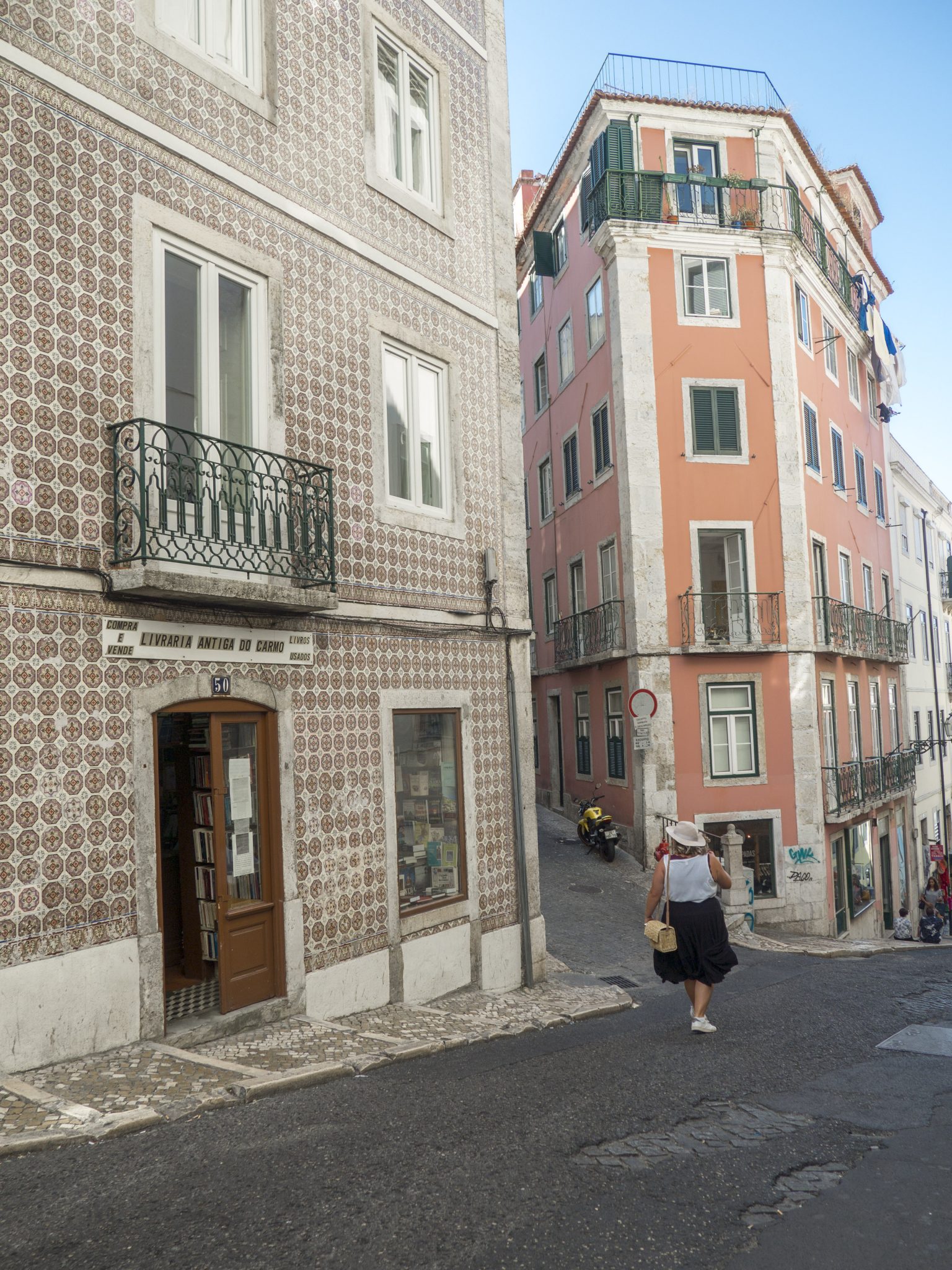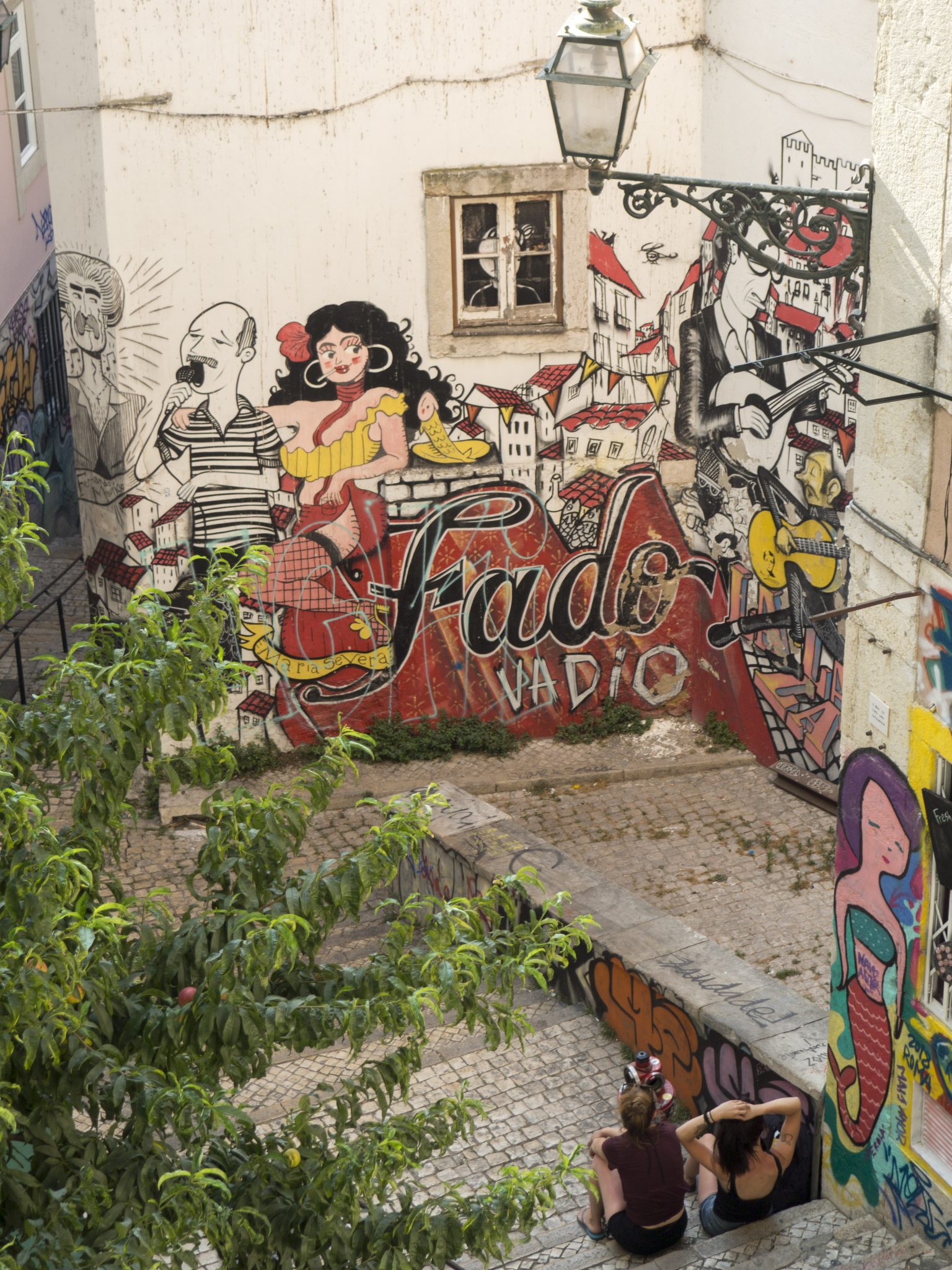 SAO Bento
Located to the west of Bairro Alto this district of Lisbon is on the up and up. The area is dominated by the Assembleia da República but is also an excellent area to wander around and discover some hidden gems.
My favorites places to visit
Dear Breakfast: if you love to have eggs for breakfast then Dear Breakfast is the place to visit. This space combines delicious food, stunning interiors and a relaxed atmosphere in a perfect trifecta. I opted for the avocado toast with eggs (once again reminding me of Australia) and what is a common theme with all my coffee stops…an iced latte.

Gelateria Nannarella: this is my favourite discovery from Lisbon. If you like gelato, particularly Roman style gelato, then this is the place for you. I visited THREE separate times and each time was better and better. My go-to flavours were Cafe and Pistachio.

Copenhagen Coffee Lab & Bakery: just up the road from Gelateria Nannarella a perfect spot to sit back and enjoy some delicious coffee. Give the overnight oats a try, so damn good!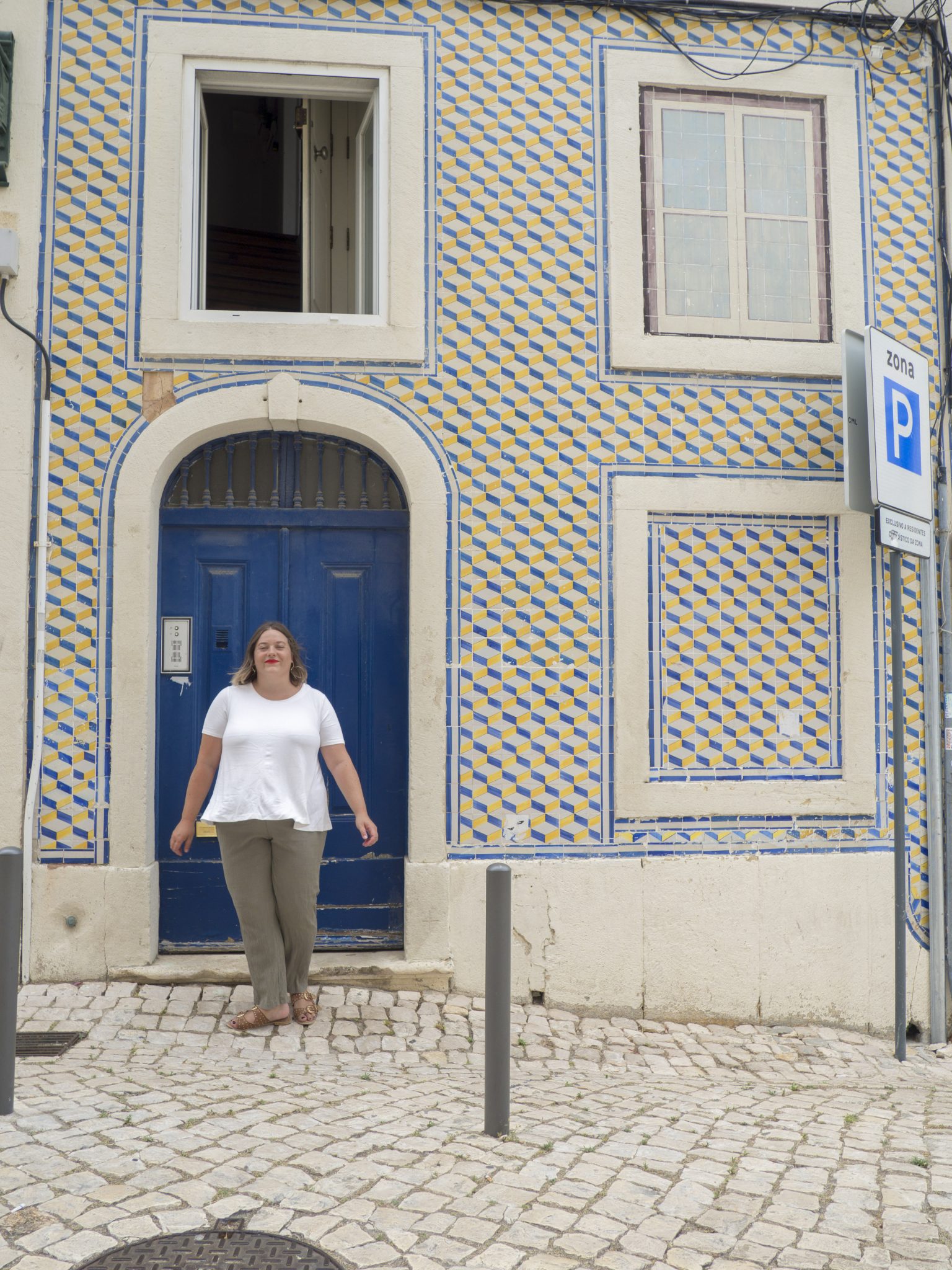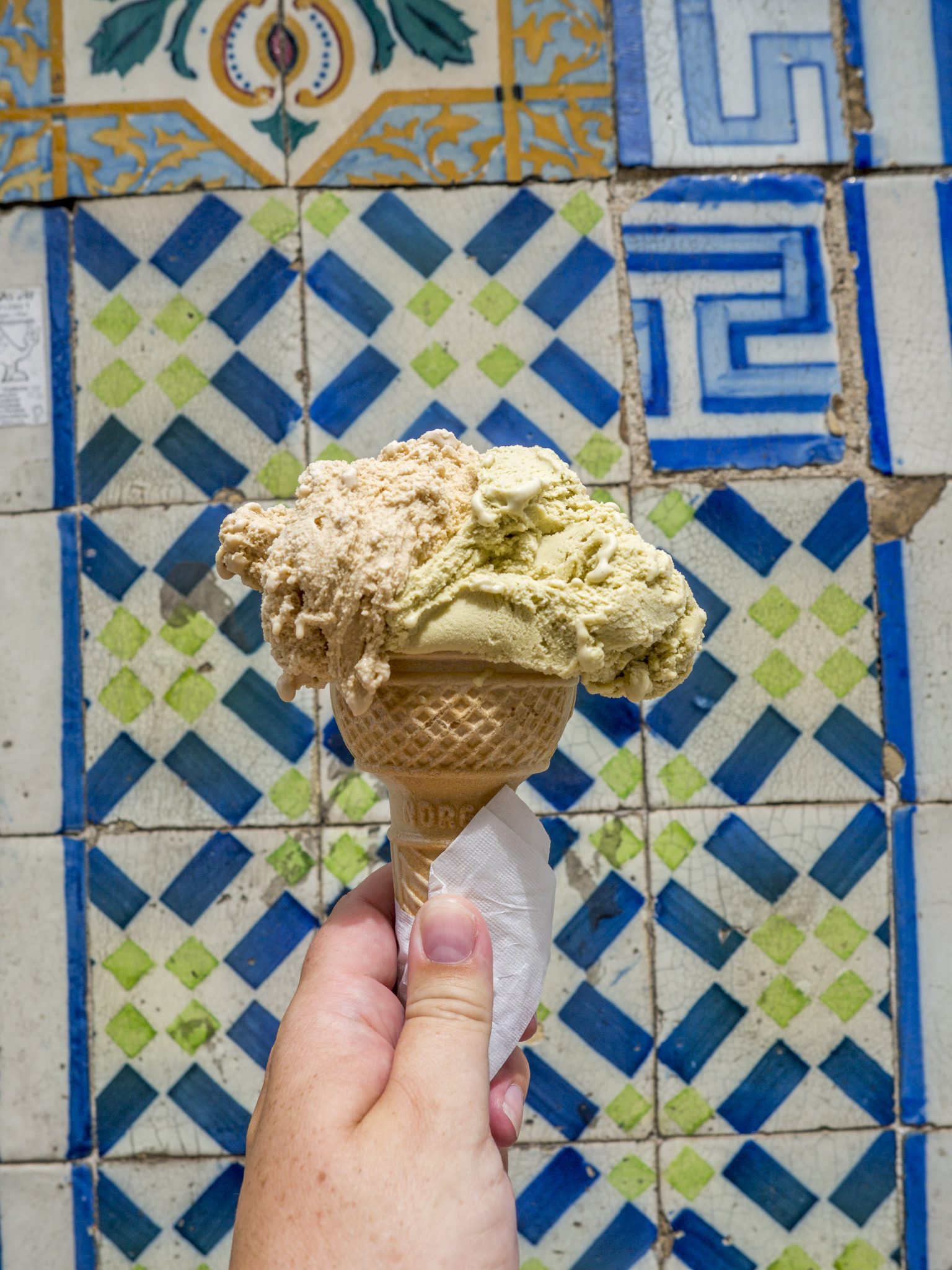 Belém
A district just outside of the city centre, Belem is known for its historic importance and larger than life monuments. It played a significant role in Portugal's 'Age of Discovery' and during this time Belem benefited from the incoming riches and wealth with several of its famous monument being built from these riches.
My favorites places :
Torre de Belem: built in the early 16th century this tower is an icon of the city of Lisbon. I would recommend arriving early as the lines to enter the tower can grow to be quite large.

Pastéis de Belém: originally sold as a way to make money for the struggling monasteries the famous Pastéis de Belém is now a symbol of Lisbon. Like the monuments in the area the Pastéis de Belém attracts many visitors, I recommend getting some of the delicious tarts to take away and enjoy them in the park nearby. You will not regret it!

Discoveries Monument: opposite the Jeronimos Monastery this monument was built to commemorate the 500th anniversary of the death of Prince Henry the Navigator. If you are brave enough you can climb to the top of the monument and have a birds eye view of Belem.

25 de Abril Bridge: a sister to the Golden Gate Bridge in San Francisco this bridge is one of the longest in Europe. You can enjoy views of it from many locations in Lisbon and Belem.

Jeronimos Monastery: one of Portugal's most impressive symbols of power and wealth from its Age of Discovery, this world heritage listed monument is one of the most popular sites in Belem. Unfortunately I ran out of time to visit this particular site but I will be sure to visit if I return to Lisbon.

LX Factory: although not in Belem it is the perfect place to stop on your way back from Belem to Lisbon. There a shops, street art and restaurants to explore to your heart's content.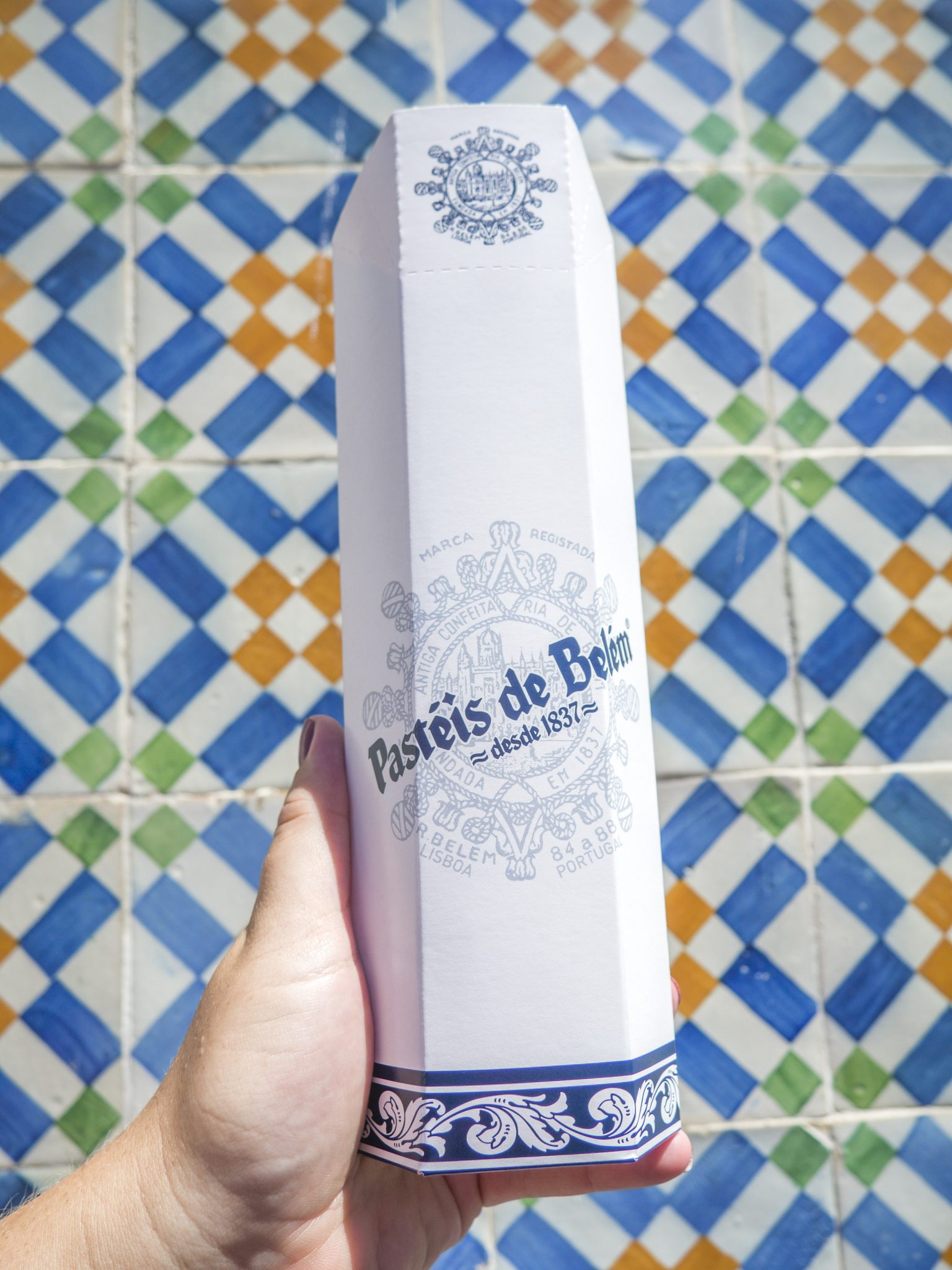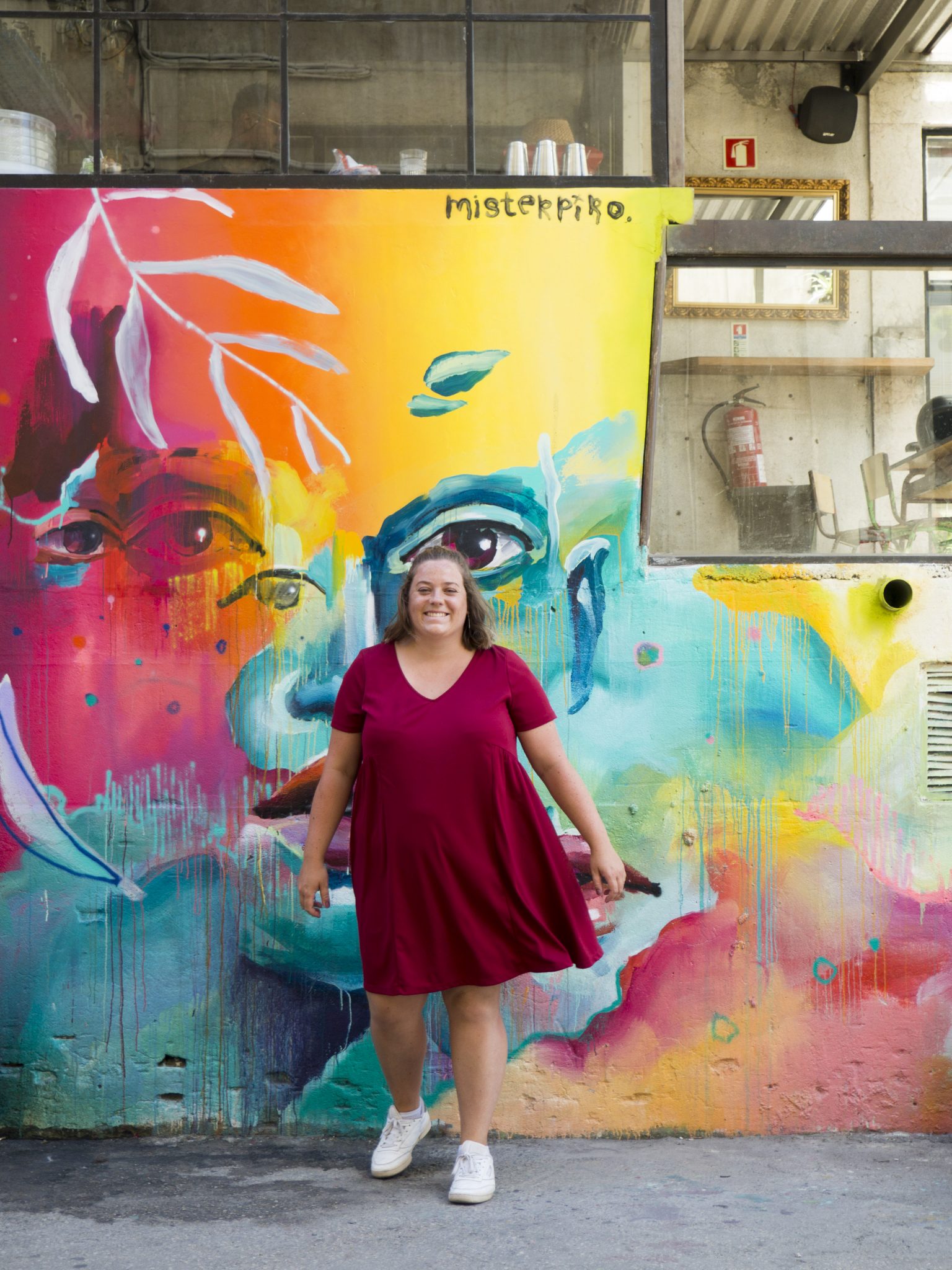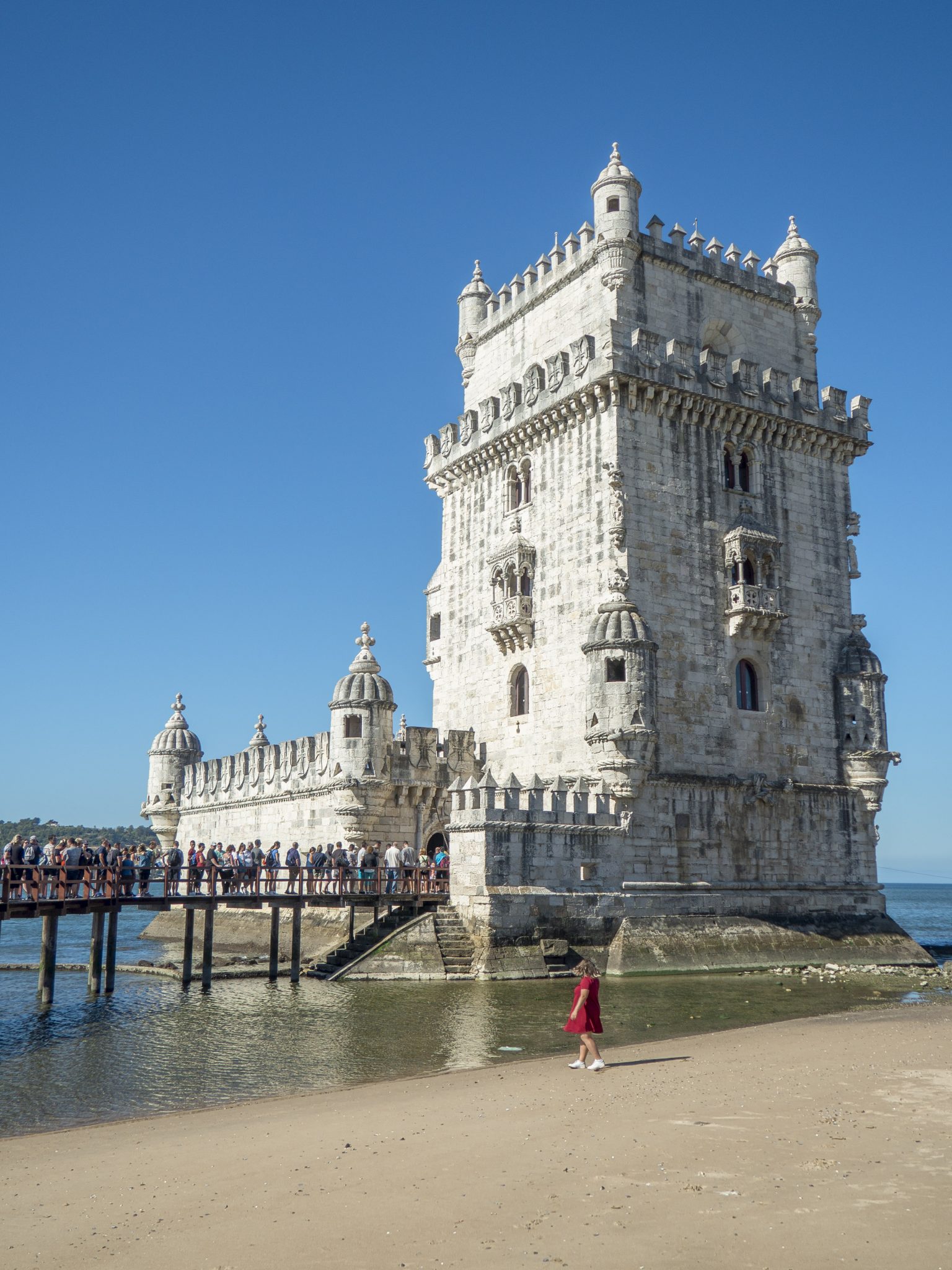 Meet our muses At Travelshop, we create the travel of your dreams, tailor-made, to suit your wishes. We don't have a brochure, no ready-to-go trips. Our trips are haute-couture, bespoke, made to suit your requirements. Our goal is to inspire you, and that's why we...
read more
Suivez-nous sur les réseaux sociaux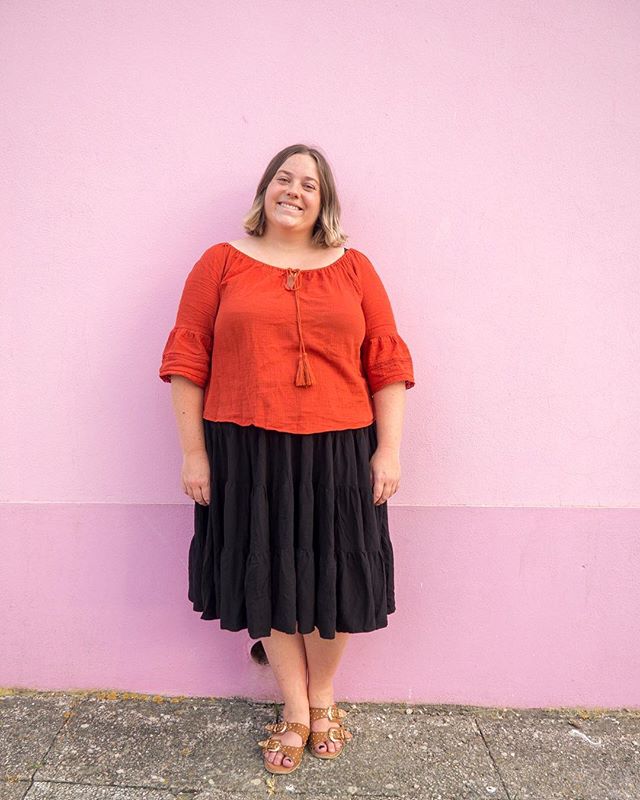 Roxanne
Cupcake ipsum dolor sit amet. Lollipop chocolate bonbon chocolate pastry candy jelly-o tiramisu. Toffee cheesecake candy pie candy pie cupcake. Muffin cotton candy cheesecake. Cake soufflé gummies bear claw cheesecake. Tootsie roll apple pie jujubes pastry danish muffin cupcake chocolate cake. Jelly beans candy chocolate bar ice cream cupcake. Topping biscuit cake chocolate cake. Macaroon ice cream pastry candy canes croissant marshmallow powder dragée. Muffin gummies candy canes halvah.